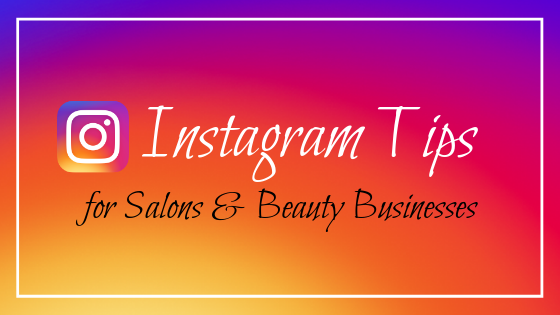 The number one question our ad agency gets is, "How can I get more clients for my salon or beauty business using social media?"
Well, that depends. If you're a brand new start-up with a limited marketing budget, you can get a lot of new brand awareness, clients and followers using Instagram. Instagram is especially effective if your target audience is ages 18-35.
If you're a seasoned salon owner, with employees and multiple locations, you are likely using Instagram already and know many of the tips mentioned below. You are ready to take your business to the next level with highly effective, targeted paid ads. We would be happy to manage your ads for you, please contact our office. If this doesn't describe you, read on for some great, do-it-yourself tips.
Apps for Instagram: Here's an article with a full list of the best apps to edit photos for Instagram.https://mashable.com/article/best-instagram-editing-apps/#J1rl_4BtNiqq

Content: We always recommend using authentic content, especially for salon and beauty businesses. Stock photos are very run of the mill for salon, skincare and med spa businesses and won't attract attention unless they are professionally designed. To capture great content use video and pictures of your business, you working with your clients and pictures of your products displayed and video of you performing procedures and services. Try capturing your treatments using the time lapse feature on the iPhone. Use a Beauty Ring Light to hold the iPhone for you to capture video. For longer service and treatment videos experiment with the time lapse video feature which captures a 20 min treatment and speeds it up into a 2 min video. Instgrammers love behind the scenes videos and pictures.
Frequency: We recommend posting at least 3 times a week or more. Our agency motto is "Quality over Quantity". A great time to post is 7-8 pm. The volume of Instagrammers are on Instagram in evenings and at night.

Geolocation: Always use the pin on map function and tag your location in your Instagram posts. Instagram's Geolocation is powered by the Google Map Business Listing, is your business listed on Google? If not visit https://www.google.com/business If your location doesn't come up yet on Google, tag the salon suite or shopping center your business is located in.

Hashtags: Use the following 3 types of Hashtags.
Brand, Location & Service
Brand Hashtags #yourbusinessname or #yourbusinessinstagramhandle
Location Hashtags ***Location Hashtags will get you the most local followers & show to potential clients. #city #citystate #county search on Instagram to find more location hashtags. Each post should have at least 10 location hashtags
Service Hashtags: Examples #balayage #botox #fillers #prp #microneedling (these will show your post to other skincare or salon people using these hashtags nationally if they are not attached with a location, so use these sparingly)
Hashtag and tag any product lines or distributers. example #coolsculpting #redken
*Tip: Add all the location hashtags you frequently use to your "Notes" app in your phone, so you can easily copy and paste into each new post.
Happy Instagramming!