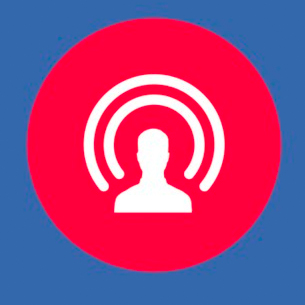 You send casual videos instead of text messages, and you have a series of BombBomb videos you deploy when new leads come in. You're a video expert compared to most agents, but that doesn't mean you should quit now! Here are three quick challenges that will keep you ahead of the curve.
Not an expert yet? Check out our beginner and intermediate video challenges.
Challenge one: Livestream via Facebook Live
This election season, Facebook Live is really taking off as candidates hit the campaign trail. Now agents can take advantage of the same technology to share "behind-the-scenes" live streams with their friends and clients.
Start by recording a livestream on Facebook. Here are some ideas for what to broadcast:
Offer a live "Market Report" based on whatever data (RPR, Market Snapshot, etc.) you are currently using. Stand outside a closing where you represented the seller and mention that you closed for 10% over the market average.
Invite people to your open house by:
Recording a snippet of the home's exterior: "Check out this curb appeal! Come check out 123 Oak Lawn Blvd from 2-4pm today."

Showing off the panoramic view from a deck or patio: "Look at the amazing view at my newest listing on 123 Oak Lawn Blvd! Located at the top of Oak Hill, you can see the entire city of Rock Creek from the balcony. Come check it out from 2pm – 4pm today."

Showing off your local flare! Stream your thoughts on a local Chamber of Commerce meeting as you're exiting the building.
Not ready to make it about you? Stream a song from a local "Concert in the park."
Start in selfie cam mode, saying "This is what I love about living in Rock Creek! Tonight, there's an orchestra playing in the park down the street from me. Check out how talented my neighbors are!" and then flip the cam to the concert in progress. Alternatively, just record the orchestra and add the above script as your caption.
How do you do it?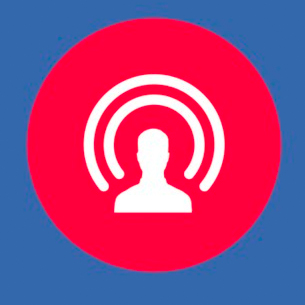 Open Facebook on your mobile device. If you're using your Profile page, go to the top of your newsfeed where you would to update your status. Look for this "Go live" button and follow the prompts to get started.
On a business page, you'll go to "Publish" and look for the same icon to begin following the prompts.
Challenge two: Record and edit a market update video broadcast
For this more advanced video tactic, you'll want a screen-recording tool (like Camtasia) and you may need a better microphone than what your laptop came with (try the Blue Snowball). Fire up your favorite market update tools, whether it be RPR, your local association or MLS, or Market Snapshot. Navigate through some of the more useful data points (days on market, list to close price) onscreen as you narrate why they are important.
Try a few different cuts and shots, and use Camtasia to piece the footage together into a quick, informative video. Make it a goal to record this monthly, and promote it via your email list, Facebook and Twitter channels and more.
Challenge three: Start snapping!
Start by setting up your Snapchat profile using Katie Lance's best practices. Once you've added friends, send a quick snap video to someone you know. Pick someone you feel comfortable with and send them a snap video of:
you enjoying your morning coffee: "Haven't seen you in forever. Let's have coffee soon!"

waiting on your kids outside soccer practice: "Carpool time. Wish your kiddo was still on the team!"

You admitting Snapchat confuses you: "I have no idea what I'm doing on Snapchat but, cheers! It's margarita time!"
Bonus points: Create a Snap story
Not sure you are ready to send a snap to one specific person? Create a snap story, which is available for anyone who follows you to watch. Read more about what a Snapchat story is.
In your story, you could:
Create a "day in the life of Joe Agent." Take a photo or video of all the different places you go each day to show how hard you work!

Snap some of the highlights from your open house so people know where to find you
All finished?
Congrats — you're an advanced video user! What do you plan to do next? Tell us in the comments and we'll be sure to feature you in future Tech Savvy Agent video content!